The wardrobe is a block that allows you to store armor pieces inside it.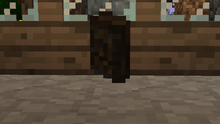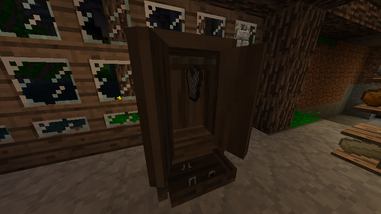 Right-clicking on the upper part opens the chestplate/shirt part, you can hang 4 chestplate pieces inside.
There are two drawers on the lower half of the wardrobe, each with 4 spots for the rest of your armor or any item of your liking.